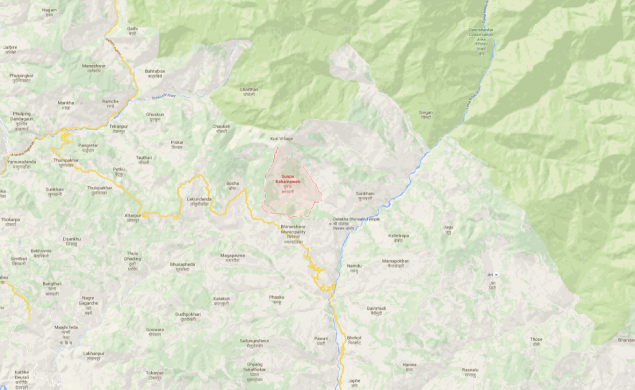 Rebuilding Continues in Suspa Kshamawati
After a recent trip to the remote village of Suspa Kshamawati in north eastern Nepal, MPF foundation member Rob Prior has found plenty to be thankful for after an extremely tough year in the region.
On a recent visit to Nepal, foundation member of the Michael Parker Foundation, Rob Prior found that the organisation's works are continuing despite local challenges.
In April last year an earthquake savaged the region, killing some 8000 people and injuring many more.
The earthquake has had direct and indirect knock-on effects on the local economy and the nation's infrastructure, all of which has impacted MPF's ability to continue work on the remote village of Suspa Kshamawati's student hostel building in north eastern Nepal.
"I'm pleased to report that things are moving along quite well, even with the difficulties presented by distance, availability of materials and labour, not to mention the recent earthquake and subsequent arrival of the monsoon season."
The school at Suspa Kshamawati, for which the hostel was being built, was unfortunately destroyed in the earthquakes, so a rebuilding project has begun alongside the building of MPF's hostel.
Construction has been facilitated with the help of the World Expeditions Foundation, which conducts charitable expeditions where people pay to not only visit and experience the beauty of a place, but also to contribute to projects such as MPF's hostel.
"I was surprised that WEF's initiative is working as well as it is," said Prior. "Not only are people willing to put in supreme efforts to help others, they're also paying for the privilege. It really helps build faith in the public's capacity for acts of charity."
We will continue to provide updates on this project where available.